Fuel nozzle frequently abnormal shut off? Experts say NO
What cause Fuel nozzle frequently abnormal shut off
The Fuel nozzle port is equipped with a shut off device, which is very sensitive, and the purpose is to prevent the fuel overflowing in the fuel tank when refueling. During refueling, when the oil is full and Once it comes to touch the shut off device, the refueling gun will automatically shut down and stop refueling automatically, causing "gun jumping". There is also a kind of abnormal shut off before filling up. As we know The tanker is airtight, and refueling is relies on the oil pressure in the tanker. the oil splashes back up to the muzzle when The oil gun is under pressure, it causing abnormal shut off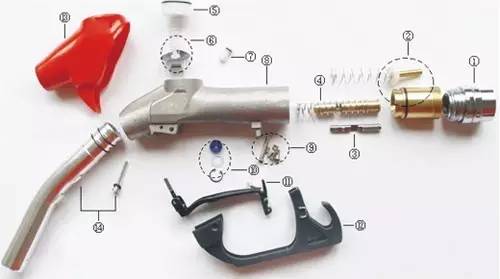 Extended information:
Fuel nozzle abnormal shut off is also related to the temperature and fueling speed. When the temperature is high, the oil in the fuel tank will be under pressure, and the pressure will increase if the refueling speed is too fast, and the oil in the fuel tank will easily splash, resulting in high frequency of abnormal shut off. It can be seen that the few times fuel nozzle abnormal shut off is a normal phenomenon.
Precautions
1. Before use, check whether all parts of the fuel nozzle are in good condition. Adjust the flow to the rated flow. Practice has proved that the fuel nozzle is used under the rated flow will have higher accuracy.
2. Keep the dial of the fuel gun in a horizontal position as much as possible during use, and don't knock it.
3. Frequently remove the dirt in the filter, and it is prohibited to measure water, alkali, acid and other solutions.
4. The metering fuel gun has been adjusted and checked before leaving the factory. Generally, the user cannot disassemble it at will. When it must be disassembled, the following order should be followed:
(1) Unscrew the reset button cover and remove the button;
(2) Unscrew the lower cover;
(3) Unscrew the pressing ring with a special wrench;
(4) Remove the gear transmission mechanism;
(5) Unscrew the connecting intermediate wheel on the upper side of the impeller chamber.
(6) Remove the inlet pipe;
(7) Take out the impeller chamber part from the inlet of the gun body.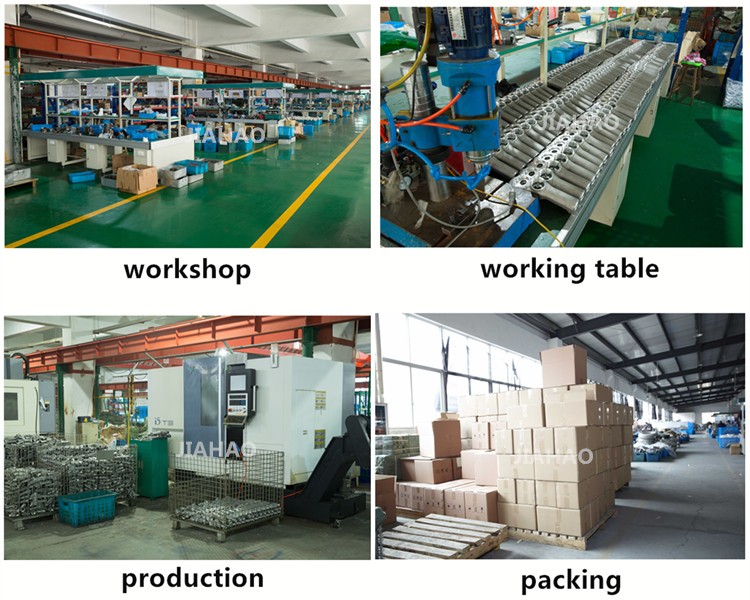 Wenzhou Jiahao Petroleum Machinery Co, Ltd is a professional manufacturer of petroleum machinery products since 2010. The main products Oil Nozzle&Adblue Nozzle Series including Automatic Fuel Nozzle, Manual Nozzle, Plastic Chemical Nozzle, Vapor Recovery Nozzle, Fuel Nozzle with Flowmeter, Adblue Nozzle, etc; Flow meter Series, including Turbine Type Flow meter, OGM Type Flow Meter, Mechanical Flow Meter, Electronic Oval Gear Flow Meter, etc, Fuel pump Series, including AC/DC self-priming Pump, Electronic Fuel Transfer Pump, Fuel Transfer pump Assy, Fuel Dispenser Series, including Mobile Fuel Dispenser, Mechanical Portable Fuel Dispenser and there fuel dispenser components and Portable vapor recovery detector
As one of the best quality and professional manufacturer in petrolequipment field, Jiahao has got international CE, PEI, ATEX certificate and quality management system certificate IS09001: 2008.
Welcome to contact:
Mob: +86 15869660419
Email: Alice@wzjhsyjx.com